Ever wonder if your marketing is making a difference?
You're not alone. Most businesses aren't seeing the kind of results they should be—even though they may be investing in ads, social media, trade shows, sponsorships, and every kind of marketing they can find.
As a sales-aligned marketing firm, we consider these three, key components: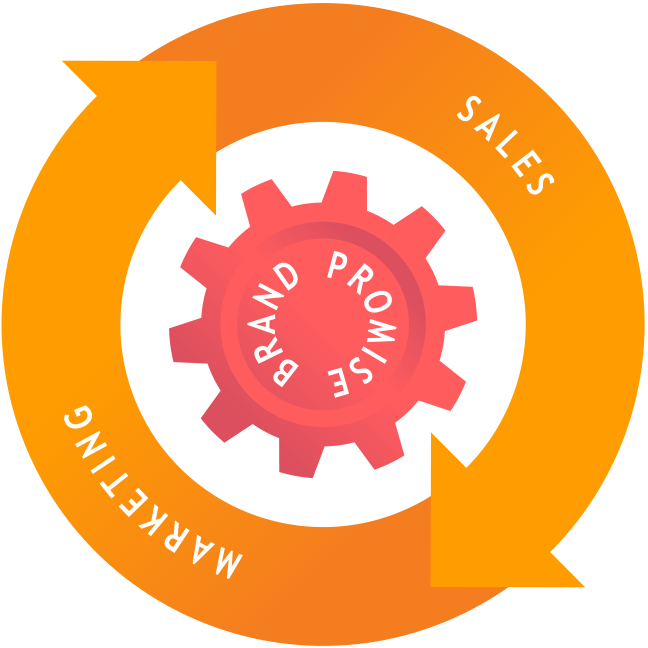 Brand Promise
We clearly communicate what sets your business apart from your competitors. It needs to be true, unique, and relevant. And, every potential customer interaction with your brand reveals that key promise.
Sales
Your sales team is on the front lines of business development. We listen to what they're seeing, and we support them through every stage of the customer journey.
Marketing
Whether it's traditional or digital, we are pushing valuable content in front of a curated audience of ideal potential customers. We measure engagement and collaborate with sales to identify opportunities.
Who we can help:
Startup Founder
We make it possible for you to keep your team focused on building your vision with a marketing strategy that aligns with your business goals.
Business Owner
We help you craft a compelling brand narrative and implement marketing strategies that build trust with customers and bring in revenue.
Sales Leader
We help refine your company's message, making it clear and compelling, so customers pay attention and respond to your team's sales outreach.
Capital Allocator
We help you ensure the leaders in your company portfolio are being good stewards of your capital and able to focus on what they do best.
If Curious sounds like a good partner to help you solve your business challenges, we'd love to hear from you. Email, call, or fill out the form below. We'll schedule a time to meet and discuss your business goals.
garrio@discovercurious.com
612.423.1900